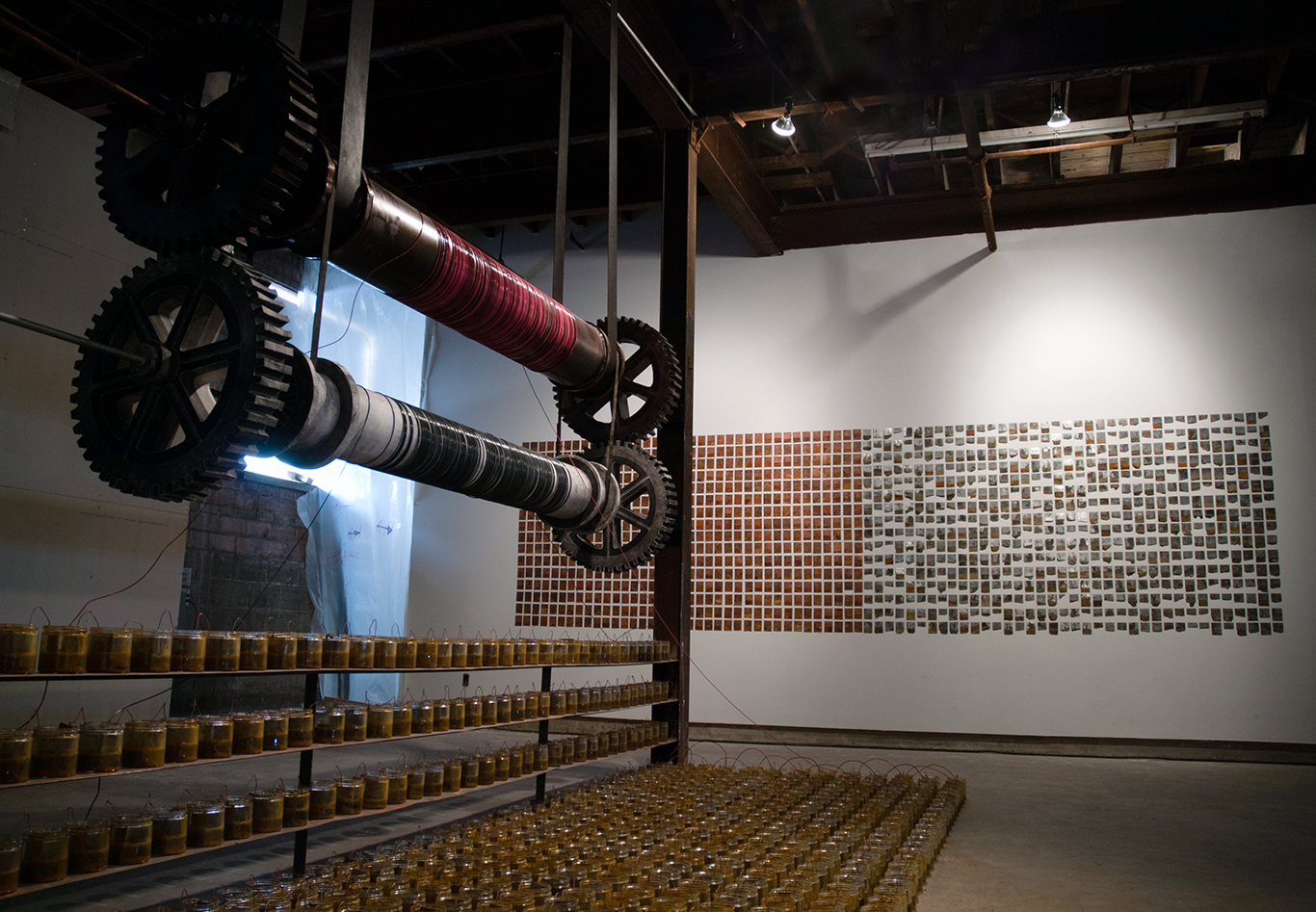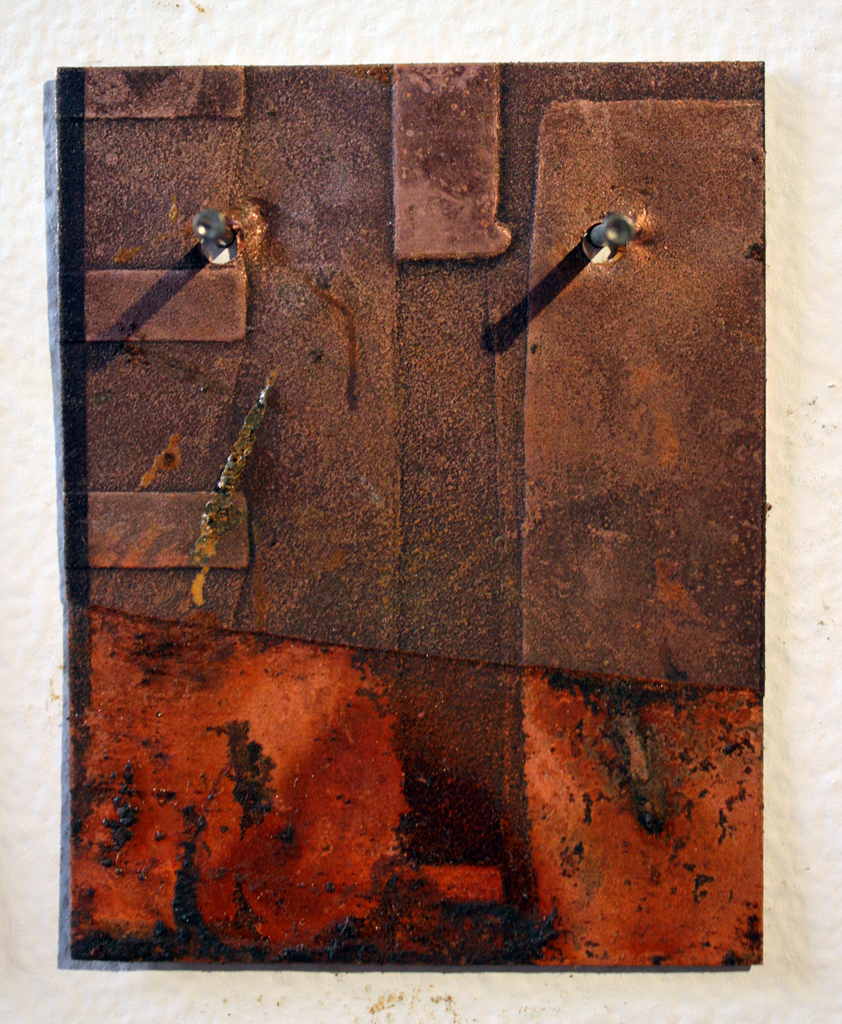 The Conservator (2013)
The Conservator is a site-specific sculpture designed for The Soap Factory. This restoration machine was powered by a sprawling battery, where hundreds of cells were created from discarded zinc and copper etching plates, and fueled by a ferric chloride etching solution. Designed to polish a rusted I-beam within the gallery space, this process revealed a small space of gentrification within this post-industrial ruin. Through the process, the battery simultaneously erodes the plates, allowing it to hold a charge for just a few minutes.
In the reclaiming of industrial complexes, the impulse to polish the architecture has become almost habitual, cleansing the space of its industrial heritage, and marking its new existence. This installation reverses that practice, where the act of polishing brings a sharpened awareness of the labour that was once performed within the space.


The Conservator was produced with the support of The Soap Factory
Image: The Conservator (Installation View, The Soap Factory), copper plates, zinc plates, ferric chloride, etching on paper, foam, glass, wire, grinder, 2013.
Photo: Sarah Nienaber
detail (battery): zinc plates, copper plates, glass, wire, ferric chloride.
Photo: Sarah Nienaber